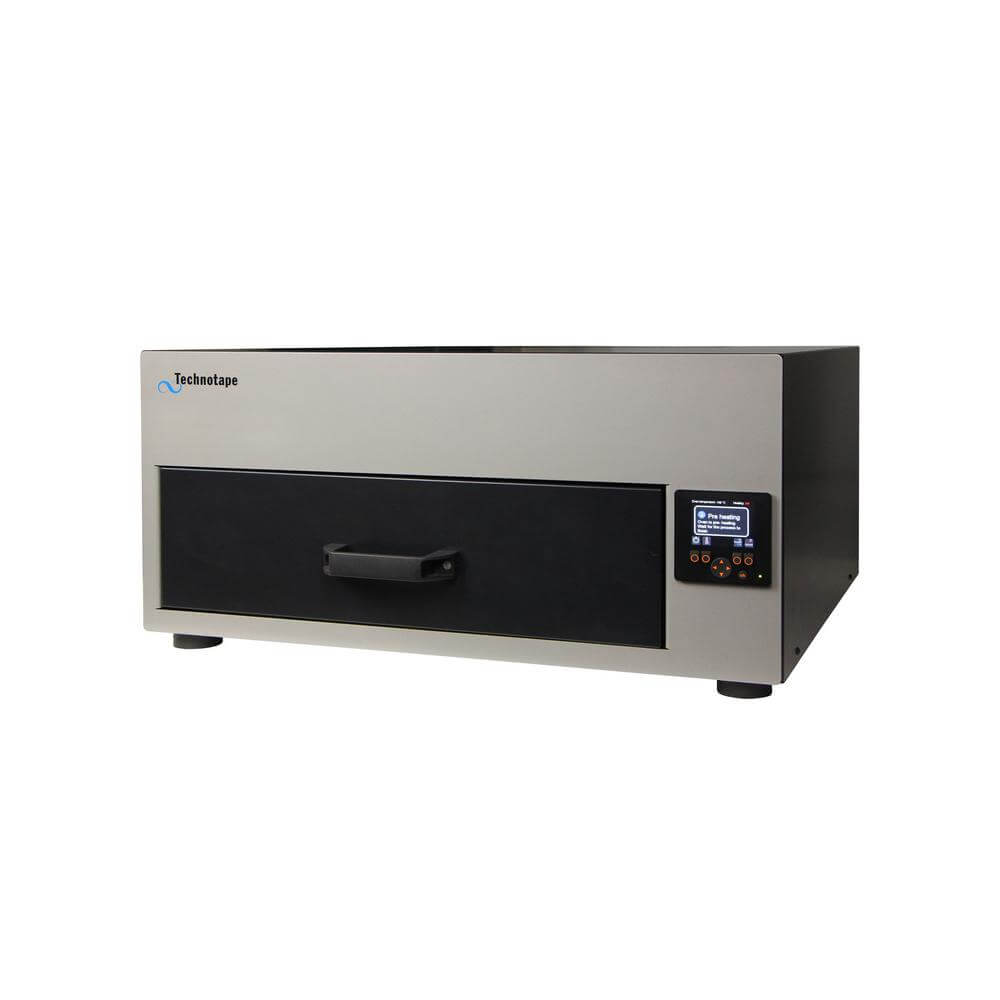 3DT.SUB.OVN.001
3D Sublimation Oven
3D Oven for Sublimation With the 3D sublimation oven, you can sublimate products with curves easily. Some of the products are phone cases and tablet covers as well as plates. You can work very fast and efficiently with this 3D sublimation oven. And thanks to the accessories – jigs – , you can be certain that the print on the foil will stay in place on the product throughout the sublimation process. Once the sublimation process has completed, the product is ready. The 3D oven drawer opens automatically. Additionally, the 3D sublimation oven is a sustainable choice. Because of the click-a-jig system, you will have more flexibility when making 3D phone cases. This system allows you to produce different products in this 3D oven. In addition to that, the oven has low power usage and is silent thanks to the built-in vacuum pump. Including 3D sublimation oven 1-year factory warranty base plate 8 jig-pins
How does the 3D-printing process work?
The sublimation process is easy! Print your image using your sublimation printer onto the Technotape 3D film. The print size on the 3D Film is A3, which will align perfectly in the drawer system by aligning the film to the 3 clips in the drawer. The drawer is controlled by magnets, which will automatically open once the production time has been completed.
Need more reasons to install the Technotape 3D oven? The PCL color display allows the sublimation engineers get all the information needed while running the production; heating time before vacuum, cycle time, and adaptable temperature. Noise levels are low, power consumption is low, and it takes very low space! The Technotape 3D Sublimation Oven is CE certified!

3D Sublimation Products
The development in 3d sublimation printing is growing really fast. We have started with printing phonecases, but the range has now been expanded to cutlery and plates. And the development continues in full swing. Check out the latest products we have added.
3D Sublimation Films
One of the things you always need in stock are Sublimation Films. These are always necessary for the 3D-printing process. Technotape offers A3-formatted films which perfectly fit the 3D Sublimation Oven. Don't foget to add films to your shopping card.
3D Spare Parts
Sometimes you will need to replace materials in the oven. Don't panic, this is normal over time. You can easily replace parts by ordering new onces. For example, the Jig Pin, which makes sure that the film stays in place. Check out the Spare Parts below.