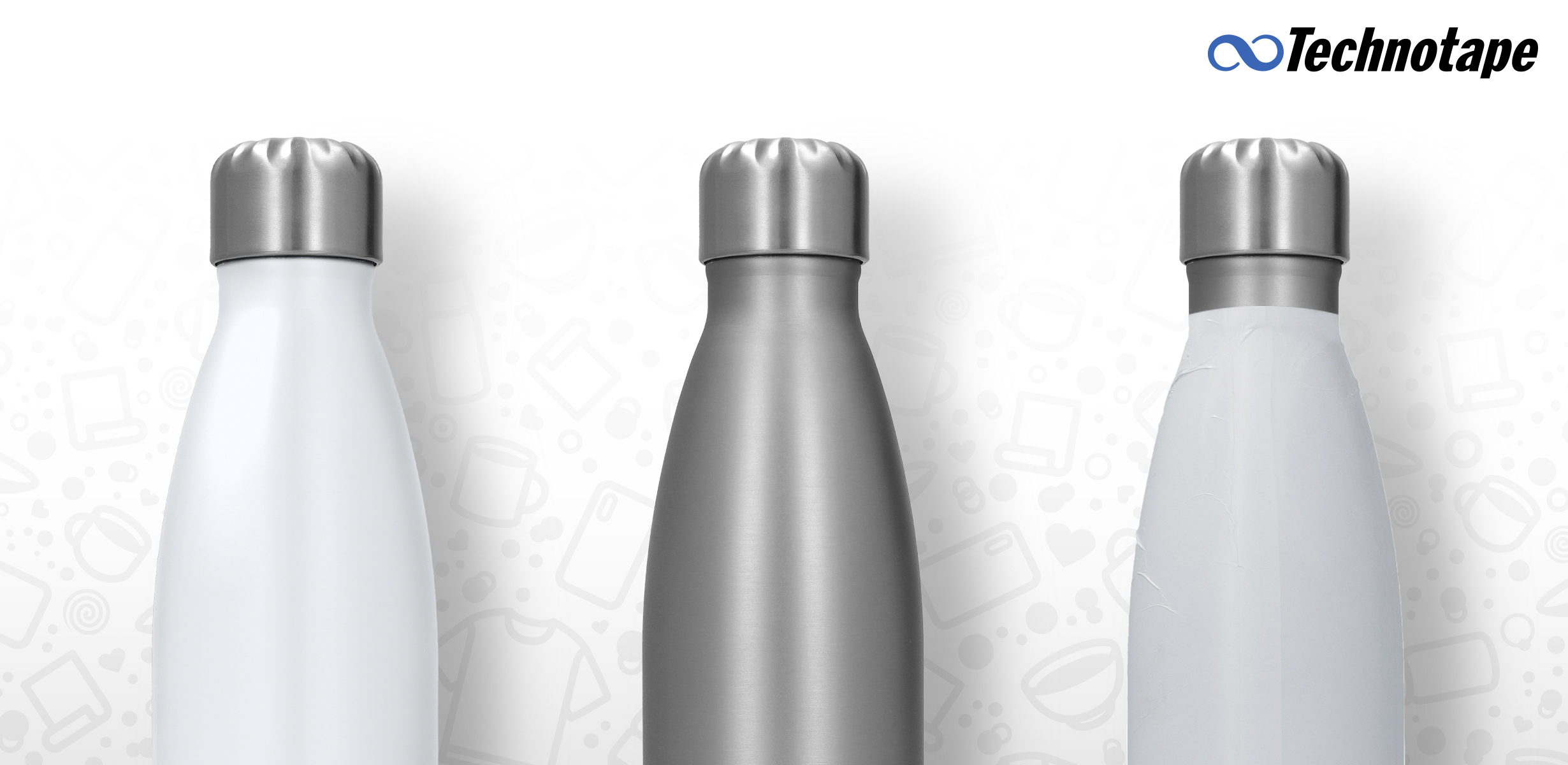 Personalized drinking bottles are popular. And the best part is, these are super easy to make! In this article, you'll read all about the equipment you will need, how it works as well as useful tips for the best results.
Explore our drinkware: which sublimation drink bottle suits you?
Printing water bottles: Our sublimation water bottles are made of aluminum and are lightweight. Our bottles come with a carabiner or lid that allows you to easily attach it to your bag: perfect for travelling and hiking, or to bring to school.
Printing thermos bottles: We offer stainless-steel sublimation thermos bottles in different shapes and sizes, but all of them are double walled and capable of keeping your drink warm or cold! You can order them in white or silver design, which won't make a difference in the quality of the print on the bottle.
Printing thermos cups: Our stainless-steel sublimation thermos cups are double-walled and robust. In comparison to our ceramic and glass cups, they are lightweight and perfect for outside-use, because they won't break.
The difference between aluminum and stainless-steel is that aluminum is more lightweight and will suit you when you prioritize portability. However, stainless-steel is more durable and will maintain its appearance and quality for a long period of time. Stainless-steel products also have a better ability to keep your drink warm or cold, because they are double-walled, where our aluminum products are single-walled.